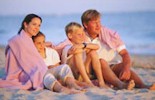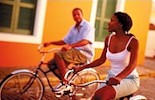 Guardian Travel Online Privacy Policy
Your privacy is very important to us. Guardian Travel is committed to protecting your privacy. We would like to share our online information practices and the choices you can make about the way your information is collected and used. This notice is available at every point where personally identifiable information may be requested, and it also applies to all information collected or submitted on our web site.You can be confident that your use of this site is done so anonymously, until you provide personal information to us when booking travel products online. We keep your personal information safe and never provide it to third parties for marketing purposes.
What Personal Info Do We Gather?
Information You Give Us: When you purchase travel products from our web site we will keep your records on file to better serve you.
E-mail Communications: We do not provide email addresses to third parties for marketing or any other activity. We use your email address to correspond with you, to confirm your booking details, and to periodically notify you of our latest offerings.
Do We Share Personal Information?
We do not provide any personal information about you or an one of our customers to third parties for marketing purposes. We do share information about you to other companies that provide services to you on our behalf.
Access To Personal Information
Agents: We employ other individuals to perform functions on our behalf. Examples include delivering packages, sending postal mail and e-mail, analyzing data, providing marketing assistance, and processing credit card payments. They have access to personal information needed to perform their functions, but may not use it for other purposes.
Protection of Guardian Travel and Others: We release account and other personal information when we believe release is appropriate to comply with law, or to protect the rights, property, or safety of Guardian Travel, our users, or others. This includes exchanging information with other companies and organizations for fraud protection and credit risk reduction.
Do We Use Cookies?
Cookies are very small text files that your web browser manages for you. We have kept the use of cookies to a minimum, but when they are used on this website, they are only used for anonymous tracking. You will remain anonymous until you choose to provide us with personal information, such as when booking travel products on this website.
Do We Use Encryption To Protect Data Transmissions?
We use secure SSL (Secure Sockets Layer) encryption to protect data that is sent to us by our customers. You can be sure that when making a booking your personal information is protected as it is sent to us.
Conditions Of Use, Notices, And Revisions
We reserve the right to change this Privacy Policy at any time to respond to changes in the law or in our business practices. All users of this website agree to this Privacy Policy and are bound by it. If you would like to comment on any aspect of this Privacy Policy, please email us.
Your Consent
By using our website, you consent to the collection and use of this information by Guardian Travel. If we decide to change our privacy policy, we will post any changes on this page so that you are always aware of what information we collect, how we use it, and under what circumstances we disclose it.
How To Contact Us
Should you have other questions or concerns about these privacy policies, please call us at 1-800-439-6804 or contact us by E-mail at [email protected].
At Guardian Travel Our Philosophy Is Simple
We want to create a vacation experience that's like no other. We want you to live your destination, not just visit. Talk to us, and we'll create a customized itinerary just for you! Your imagination plus our experience equals one perfect vacation!