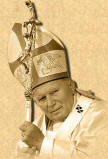 As the mightiest historical giant no other region of the world approaches the popularity of Europe as a travel destination. It is full of excitement and wonder at the same time. Europe will offer you a variety of opportunities including thousands of years of culture, wide lines of religion, amazing architecture, food and culinary arts, natural and man-made history, eternal romance, wild adventures, beautiful scenery, and museums every corner you pass. Europe is so sensational and inspiring, it will sum up any destination in the world into one continent for you.
Europe is Guardian Travel's best area of expertise. JANET and some of our agents are well qualified in booking European vacations. Our ability to find, gather information, plan, and take care of your perfect European vacation is endless. We offer different types of areas and destinations to make your vacation the way you desire it. Book your European excursion today at Guardian Travel and see how we will make sure your vacation is the way you like it. So what are you waiting for? Call us toll-free at 1-800-439-6804 or locally at 757-312-8008 ask for Janet. The opportunities are waiting for you!
We Offer Four Different Types of European Vacations:  CLICK BELOW TO PICK ONE OF OUR FAVORITE SUPPLIER BOXES.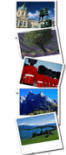 Guardian Travel offers all types of escorted tours for all ages. Disney Europe adventures are fantastic experiences for families while Senior Citizens can get amazing rates on a variety of destinations. Check out our wide variety of cruise lines that sail Europe. Click on one of the choices above to find out more information. If you want to travel several of the options above, Guardian Travel can also combine some of the different types of European vacations and destinations to make a more customized vacation for you. Call us toll-free at 1-800-439-6804 or locally at 757-312-8008 to find out what you can do with your trip to Europe.
*All of Guardian Travel's agents on staff has worked and traveled extensively with Europe Vacations. One of our agents (Janet) is a Europe specialist. Please contact them to discuss these vacation packages further.*
At Guardian Travel Our Philosophy Is Simple
We want to create a vacation experience that's like no other. We want you to live your destination, not just visit. Talk to us, and we'll create a customized itinerary just for you! Your imagination plus our experience equals one perfect vacation!